Newest Apps

Family Organizer
Family Organizer
helps you focus on family. Manage busy schedules, save memories, and get more done by keeping all your family matters in one easy app. Family Organizer presents your events and due dates in a convenient daily format, so you'll never feel like you've left something out.
Features:
Assign your family members to events
Add to-dos with due dates and reminders
Create and email shopping lists
Keep a daily journal
Store and share your favorite recipes
Quick-add recipe ingredients to a shopping list
Personalize the app with your own background photos
Track family birthdays
Add sticky notes to any day
Check daily weather forecasts
Pregnancy Tracker
Stretch marks, prenatal yoga, morning sickness, crib shopping... there's just so much to think about when you're expecting! That's why
Pregnancy Tracker
is here with engaging daily articles to relax your nerves and guide you through a safe and comfortable pregnancy.
Features:
Over 500 daily articles
Weekly articles on your baby's development/li>
What to expect from your body each week
Daily photo album (watch your baby bump grow!)
Track and graph weight, tummy size, mood, and more
Daily pregnancy journal
Custom background music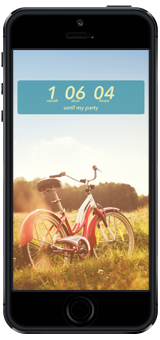 Each second is exciting.
Count down to your next vacation, children's graduation or your retirement!

Baby Apps
manage your little one's (or ones'!) growth.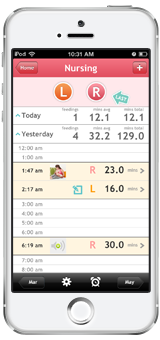 Baby Nursing / Breast Feeding
This baby nursing app that moms love now includes medicine tracking, doctor visits tracking, vaccination tracking and bath time tracking!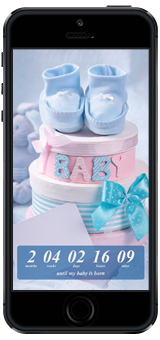 Baby Countdown
Welcoming the bundle of joy.
How much more time is there to decorate the little one's room and to throw the baby shower? Find out with this app!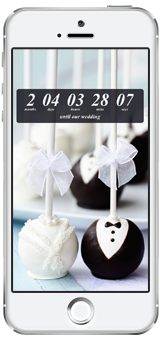 Wedding Countdown
Each sweet moment counts.
Counting down to your big day in Months, Days, Hours, Minutes, Seconds, Heartbeats or Kisses! Share the excitement with your friends by email or Facebook.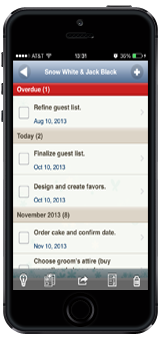 Wedding To-Do
A personal planner, 24/7.
This personal wedding planner is there whenever you need it. It keeps you on track for things to do and people to contact. Make the planning enjoyable.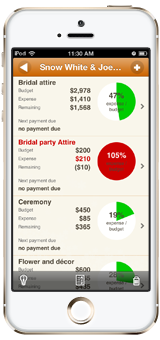 Wedding Budget
Know where the money has gone.
It's super easy to plan your budget and track the expense now. Our graphical interface gives you a view of your budget allocation and spending at a glance!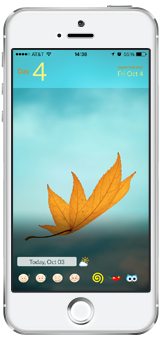 Period Tracker

An elegant health journal
A modern way to track menstruation periods. A diary for moods, symptoms and even weather for a lady to learn how she correlates to her cycles.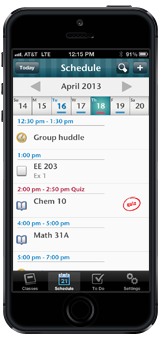 Homework -

Student Planner
Organizing schoolwork, staying on top of class schedule.
The perfect schoolwork planner for college students! View class schedule, take class notes, plan meetings and track assignments with this nifty app!