Baby Names

#1 Baby Names App on iOS/Android!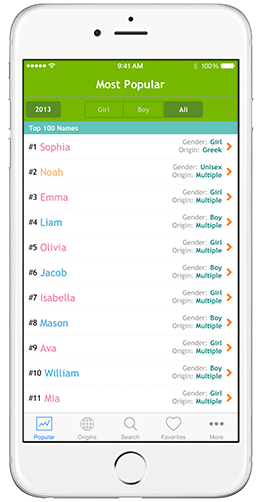 Over 30,000 Names
With over 30,000 names from 80 different origins to browse in the palm of your hand, you'll never run out of ideas with the Baby Names app. Thinking even bigger? Add your own names to the list complete with gender, meaning and origin!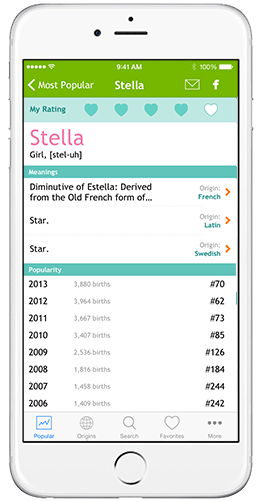 Know Your Names
What's in a name? Look it up with Baby Names for the complete lowdown on meanings, pronunciation, origins, and popularity trends.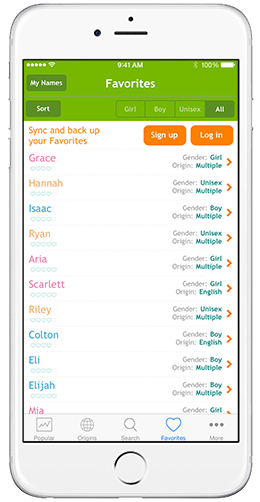 Love it? Fave it!
No more sifting through hundreds of sticky notes — with the Baby Names app, keeping track of all your favorite names is as easy as touching a few hearts. You can even sync and back up your list and ratings!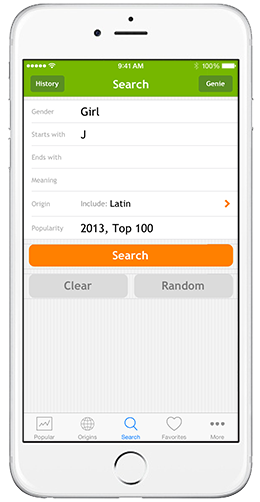 Exactly what you're looking for
Looking for a girl name that starts with S and means "princess"?* No problem! You can easily customize your search by gender, popularity, origin, and meaning. The Genie feature will even generate names that go perfectly with Mom's and Dad's names!
*Sabrina, Sadie, Sally, Sarah... there is a surprisingly large selection!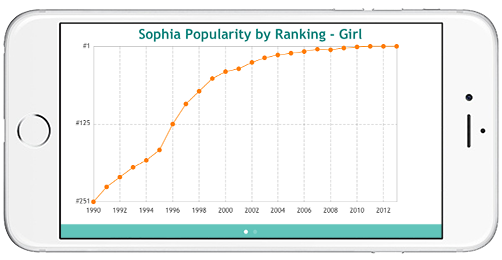 Popularity Graphs
Baby Names has info on popularity trends dating all the way back to 1880. Want to go for a trendy, modern name? Or maybe go with something more unique? It's up to you.